You may have recently heard Tsh's webinar with Darren Rowse of ProBlogger, but they actually recorded a podcast the week before. And here it is! Complete with a 15-hour time difference between the two. Crazy.
Darren is the guy behind ProBlogger and Digital Photography School, and Tsh finally got to meet him a few months ago in Australia.
Kyle, Tsh's husband, used it as a learning opportunity with the kids.
Darren, based in Melbourne in the south, comes from a pretty incredible country. For reals. Tsh is totally bringing the whole fam again one day.
Did you know Darren actually started out as a small blogger, just like the rest of us? You can still check out his first blog. He now writes and runs quite a few more, aside from his two main ones—FeelGooder and Twitip, just to name a few. His recent launch is SnapnDeals. Does this man sleep?
One of Tsh's favorite takeaways from her time in Queensland was learning Darren's idea of reader profiles. Brilliant.
Darren got to pet an epaulette shark on the Great Barrier Reef. The other guy (on the right) filmed a lot of footage for Discovery's Shark Week.
Darren got to try paddleboarding!
And both Tsh and Darren got to try SCUBA. Meet Greg—that's the fish in the upper left-hand corner.
Darren has lots of cute kids:
Three, to be exact.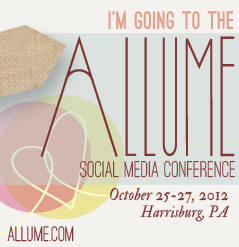 And both Darren and Tsh will be speaking at Allume this year. Will you?